There is FREE listing within the business directory that gives space for about 40 words and a logo/image, we can also provide a link to your website if you have one.
Alternativley if you dont have an existing website we have the ideal solution!


You can have your own mini website/holding page hosted on the thornton-le-moor website and benefit from having your company details and information online!
We call this a Feature Page.

You can advertise your page on literature such as the church news and views or within other directories like the yellow pages, phone book etc,
For example the pub is having a page for Woody's , the web address to this page would be
www.thortnon-le-moor.co.uk/woodys

The site receives over 4000 hits per month, over 700 of which are unique visits so it is a good opertunity for exposure.
The downloads alone from this site are in excess of 3.4GB per month.


Feature Page Options

Option 1.
Advert on homepage and a Feature Page can be purchased for £85 / year.
The feature page can contain much more information about the business.
With more photogrpahs and images.
We will design the page within the fee, all we need is the content.

Option 2.
A Feature Page can be purchased for £50 / year without the advert button on the homepage. We will design the page for you and all we need is the content you want on your feature page.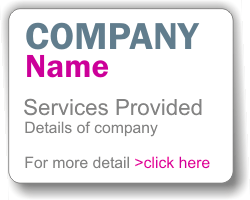 .
Example below is for Woody's Restaruant
Advert Button seen on home page & >